Detalles

Publicado: Jueves, 18 February 2016 11:11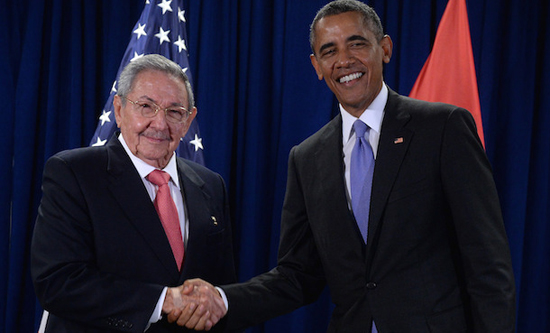 The restoration of diplomatic relations between Cuba and the United States is widely seen as one of Obama's most important legacies as U.S. president.
U.S. President Barack Obama will visit Cuba in the coming weeks, a senior administration official said Wednesday, marking the first trip by a sitting president since 1928.
The trip is being viewed as a means to cement what Obama sees as one of his more important legacies as president: the normalization of relations with Cuba after five decades as enemies. The trip to Cuba is also sure to have an effect on the ongoing primary race.
Two of the Republican contenders, Marco Rubio and Ted Cruz, are of Cuban descent and have vocally opposed the Obama administration's efforts at relaxing the illegal, decades-old blockade on Cuba. Both were quick to condemn Obama's visit.