Detalles

Publicado: Viernes, 10 October 2014 22:12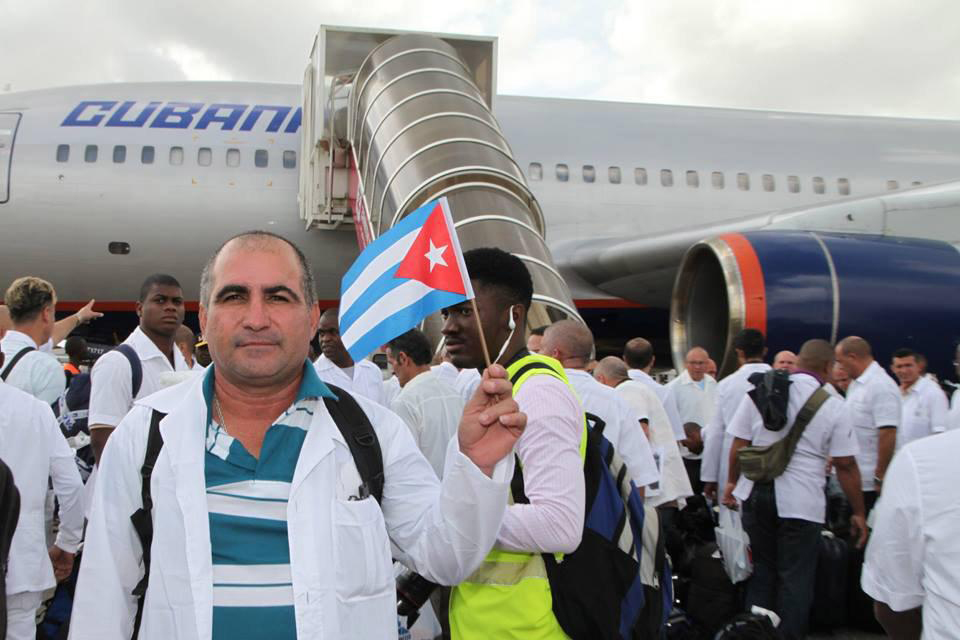 by TARIQ ALI and ALLYSON POLLOCK
Tariq Ali:Today we are going to discuss medicine and what is going on in Africa but not just there, in other parts of the world too, and how privatised medicine is now dominating the field except in a few oasis there are still left Cuba, Venezuela, etc. With me is Professor Allyson Pollock, one of the best known public health scientists and experts in her field anywhere. Ebola. What are its origins and how did it spread so quickly in these three African countries and is now causing panic elsewhere?
Detalles

Publicado: Miércoles, 03 September 2014 20:47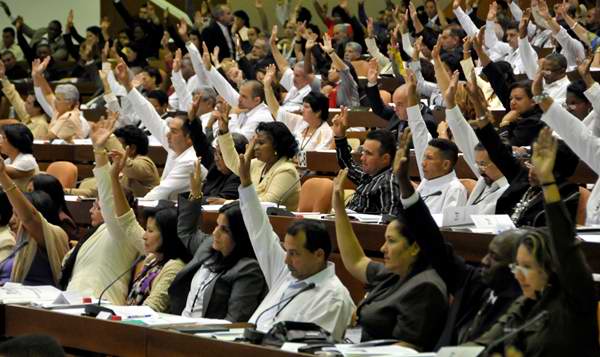 by W. T. Whitney Jr.
Not least among achievements of Cuba's socialist revolution is expanded political participation, even exercise of power, among formerly disadvantaged groups. Rafael Hernández, editor of the Cuban journal Temas, details this story. He studied participation and entry into leadership positions in terms of age, gender, race, and profession. He mentions one consequence of inclusion that may be problematic.
Hernández advances Cuban Communist Party (PCC) membership as a measure of political participation. The combined membership of the PCC and Union of Young Communists (UJC) numbered 1,175,148 in 2012 -- 22.1 percent of Cuba's labor force that year. Of PCC members, 35 percent are of African descent, a figure equal to Hernández's estimate of the proportion of African-descended people among all Cubans. Afro-Cubans make up 42 percent of UJC members. Women make up 39 percent of party members and 52 percent of UJC members. The median age of PCC members is 50.
Detalles

Publicado: Martes, 05 August 2014 11:25
The U.S. Agency for International Development (USAID) has been allegedly using some of its programs to try and subvert social order in Cuba.
According to an AP story on Sunday, USAID was sending youth to Cuba behind the facade of humanitarian aid to try and created political change on the Caribbean island.
Detalles

Publicado: Viernes, 25 July 2014 14:49
Socialist Cuba Exports Health Care, Gains Important Recognition

by W.T. WHITNEY, Jr.
In Cuba recently press conferences and new reports celebrated the ten-year anniversary of Operation Miracle, known also as "Mision Miracle," which occurred on July 8. This internationalized project aimed at restoring vision on a massive scale took shape within the context of ALBA, the Bolivarian Alliance for the Peoples of Our America.
Detalles

Publicado: Martes, 22 July 2014 22:10
Director General of the World Health Organization (WHO), Margaret Chan, expressed her great satisfaction with Cuba's many achievements in the sphere of health, after inaugurating - together with President Raúl Castro - the new Centre of State Control of Medicines, Medical Equipment and Devices (Cecmed); and the National Coordinating Centre of Clinical Trails (Cencec), headquarters.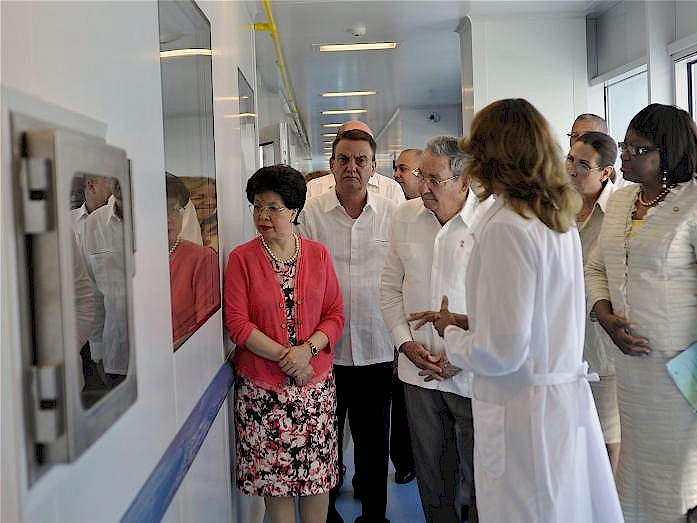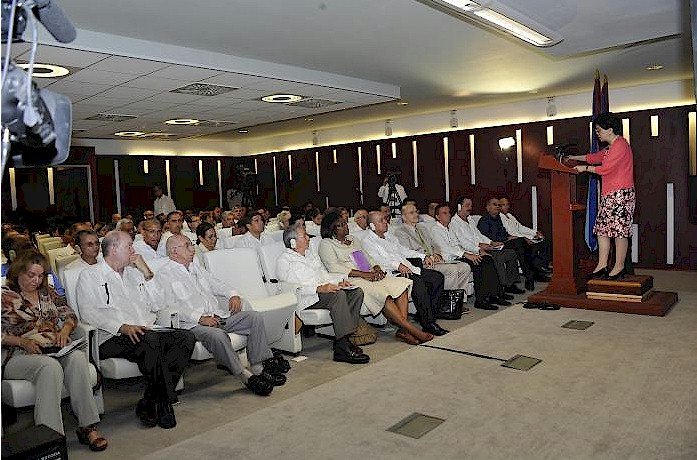 Chan emphasized the importance of combining, under one roof, areas of work essential to scientific development. "Cuba is the only country I have seen which has a healthcare system closely linked to closed-loop research and development. This is the right direction to be moving in, because human health can not improve without innovation," she highlighted.
She praised Cuban scientists, describing them as dedicated people who have achieved astonishing results within a difficult context given the economic, financial and commercial blockade (imposed by the United States for over 50 years) which Cuba suffers from.
"I keep a special place in my heart for Cuba and recognize the efforts of the Cuban government to establish health as an essential pillar of development," stated Chan.
Source: Granma
Detalles

Publicado: Jueves, 12 June 2014 11:06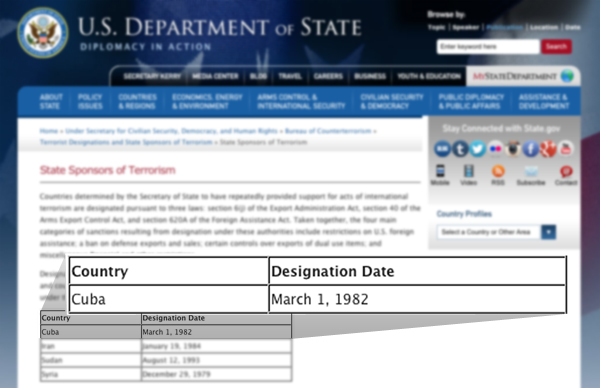 On April 30, 2014, the U.S. Department of State issued its annual report on terrorism in the world: Country Reports on Terrorism 2013. A prior post reviewed the report as a whole.
We now examine this report's designation of Cuba as a "State Sponsor of Terrorism" ["SST"], i.e., as a country that has "repeatedly provided support for acts of international terrorism." This post's analysis is also informed by the U.S.'s similar designations of Cuba in the annual reports on terrorism for 1996 through 2012. Earlier posts analyzed and criticized the reports about Cuba for 2009, 2010, 2011 and 2012.