Detalles

Publicado: Sábado, 07 September 2013 13:48
Saturday 14 September, 12 to 3pm
Outside Angel tube Station (northern line)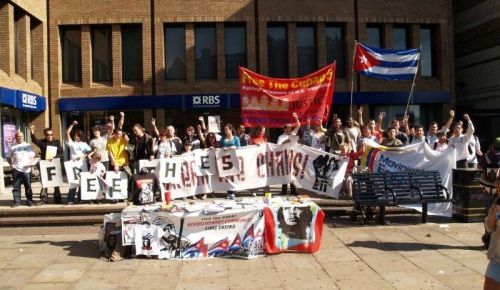 The Cuban Five, Gerardo Hernández, Ramón Labañino, Antonio Guerrero, Fernando González and René González, are five Cuban men who are unjustly imprisoned in the United States after being arrested by the FBI on 12 September 1998 and convicted in US federal court in Miami in 2001, in a political prosecution by the US government.
This September marks 15 years since their arrest.
The Five were falsely accused by the US government of committing espionage and conspiracy against the United States, and other related charges.