Detalles

Publicado: Miércoles, 03 September 2014 20:47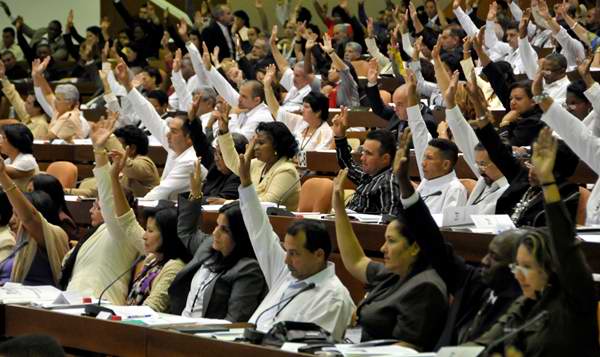 by W. T. Whitney Jr.
Not least among achievements of Cuba's socialist revolution is expanded political participation, even exercise of power, among formerly disadvantaged groups. Rafael Hernández, editor of the Cuban journal Temas, details this story. He studied participation and entry into leadership positions in terms of age, gender, race, and profession. He mentions one consequence of inclusion that may be problematic.
Hernández advances Cuban Communist Party (PCC) membership as a measure of political participation. The combined membership of the PCC and Union of Young Communists (UJC) numbered 1,175,148 in 2012 -- 22.1 percent of Cuba's labor force that year. Of PCC members, 35 percent are of African descent, a figure equal to Hernández's estimate of the proportion of African-descended people among all Cubans. Afro-Cubans make up 42 percent of UJC members. Women make up 39 percent of party members and 52 percent of UJC members. The median age of PCC members is 50.