Detalles

Publicado: Jueves, 12 June 2014 11:06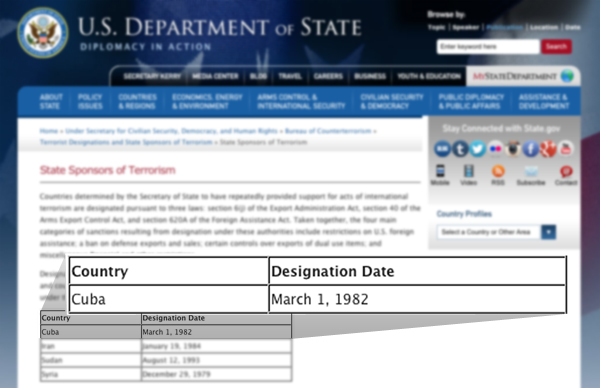 On April 30, 2014, the U.S. Department of State issued its annual report on terrorism in the world: Country Reports on Terrorism 2013. A prior post reviewed the report as a whole.
We now examine this report's designation of Cuba as a "State Sponsor of Terrorism" ["SST"], i.e., as a country that has "repeatedly provided support for acts of international terrorism." This post's analysis is also informed by the U.S.'s similar designations of Cuba in the annual reports on terrorism for 1996 through 2012. Earlier posts analyzed and criticized the reports about Cuba for 2009, 2010, 2011 and 2012.