Detalles

Publicado: Martes, 22 July 2014 22:10
Director General of the World Health Organization (WHO), Margaret Chan, expressed her great satisfaction with Cuba's many achievements in the sphere of health, after inaugurating - together with President Raúl Castro - the new Centre of State Control of Medicines, Medical Equipment and Devices (Cecmed); and the National Coordinating Centre of Clinical Trails (Cencec), headquarters.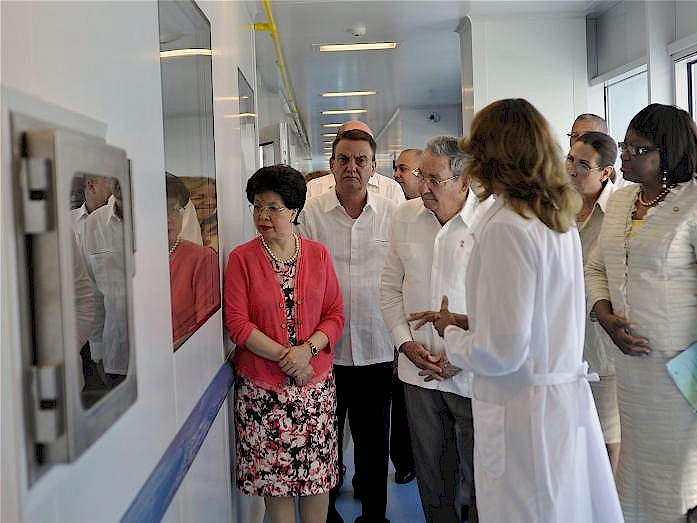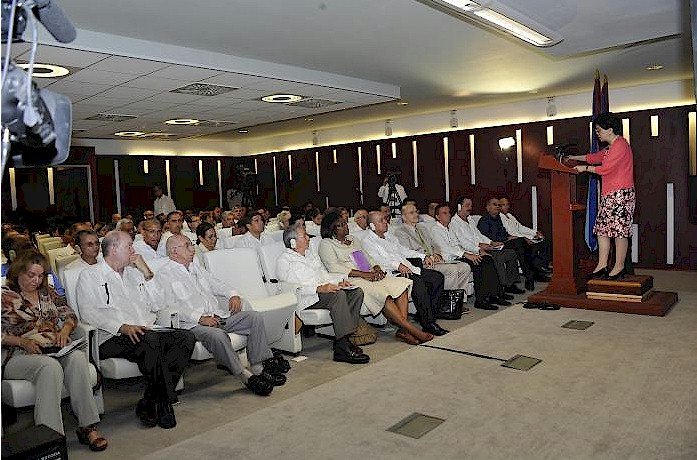 Chan emphasized the importance of combining, under one roof, areas of work essential to scientific development. "Cuba is the only country I have seen which has a healthcare system closely linked to closed-loop research and development. This is the right direction to be moving in, because human health can not improve without innovation," she highlighted.
She praised Cuban scientists, describing them as dedicated people who have achieved astonishing results within a difficult context given the economic, financial and commercial blockade (imposed by the United States for over 50 years) which Cuba suffers from.
"I keep a special place in my heart for Cuba and recognize the efforts of the Cuban government to establish health as an essential pillar of development," stated Chan.
Source: Granma