Detalles

Publicado: Martes, 23 August 2022 17:06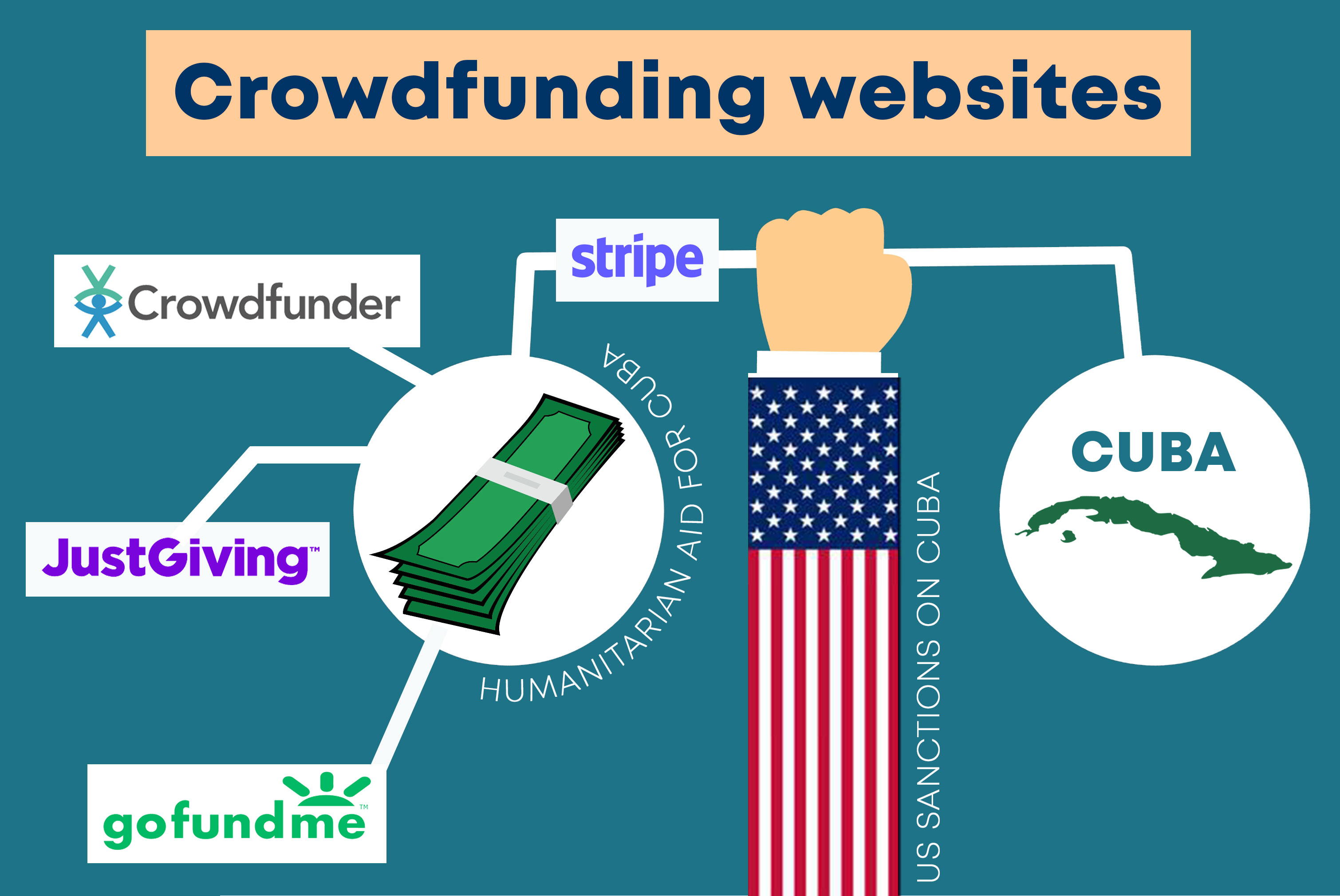 Once again, our association Cubanos en UK has fallen victim to the United States blockade of Cuba. Stripe, a payment gateway, has frozen our account with almost £1,000 that we had already raised for medical aid for Matanzas' hospitals in the wake of the terrible fire earlier this month.
This decision comes only few days after Stripe confirmed that we could use their services to collect online donations on our website (cubanos.org.uk).
Stripe has shamefully and hypocritically hidden the real reason for that decision, after we advised them that implementing unilateral US sanctions on Cuba against individuals and entities in Britain is a violation of UK laws. Instead, they have referred to 'financial crimes concerns, including money laundering, terrorist financing, corruption, fraud, and other activities'. Cubanos en UK is a community association and is not involved or implicated in any of the activities in Stripe's restricted business list. It is insulting to even suggest this!
Cubanos en UK contacted Stripe directly after three Crowdfunding platforms GoFundMe, JustGiving and Crowdfunder UK refused to allow us to collect humanitarian aid for Cuba, precisely because they use Stripe as their payment gateway and Stripe is subject to US jurisdiction. For example, Crowdfunder UK replied to us with the following:
'Our platform uses Stripe Inc a US based company to process all pledges to projects. Their rules state "Use of Stripe's services for any dealings, engagement, or sale of goods/services linked directly or indirectly with jurisdictions Stripe has deemed high risk, such as Cuba'.
Cubanos en UK also contacted the US State Department's 'Buzon Humanitario', after they announced their intention to offer assistance to bank's, organisations and individuals who sought to send humanitarian aid to Cuba. This is all the help they offered:
'The U.S. embargo on Cuba includes exceptions for humanitarian donations and projects that benefit the Cuban people, and the Administration is committed to helping facilitate the flow of humanitarian support to the Cuban people. That said, private companies must make their own decisions regarding whether to serve Cuba, and we understand that out of an abundance of caution, many crowdfunding sites have chosen to decline to serve any Cuba-related campaign.'
We have been denied access to crowdfunding platforms and financial services multiple times, due to the United States blockade. We will continue denouncing this unjust situation to the relevant authorities and will also continue the campaign against criminal US sanctions against Cuba, the extraterritorial effects of which constitute a clear violation of UK, EU and international law.
We demand Stripe give us the money raised for humanitarian aid for Cuba.
Likewise, we demand Stripe stops implementing the US blockade in the UK.
Cubanos en UK
23 Aug 2022