Detalles

Publicado: Viernes, 03 September 2021 19:57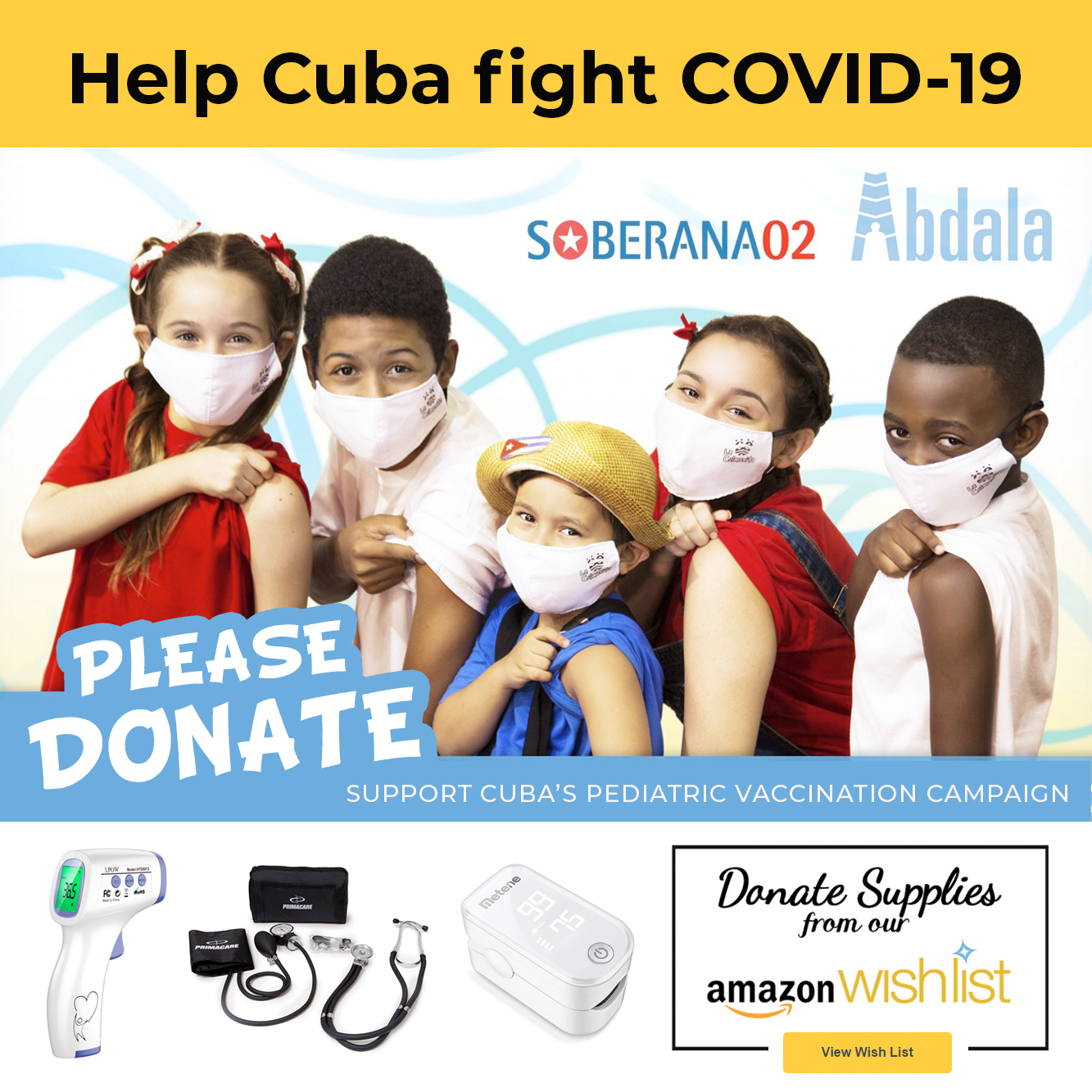 Pediatric clinical trials have already started on the island in children aged 3 to 18 years with the anti-COVID vaccines Soberana02 and Abdala. The clinical trials were approved by the Center for State Control of Medicines, Equipment and Medical Devices (CECMED), the Cuban regulatory body.
The Abdala vaccine, developed by the CIGB, showed an effectivity of 92.2% in the analyses of the third and last phase of clinical trials in adults. On the other hand, the Soberana02 vaccine, developed by IFV, showed 91.2% effectiveness after two shots and a booster with Soberana Plus.
The trials - called "Ismaelillo" and "SoberanaPediatria" - will include 592 and 350 volunteer children and teenagers, respectively, living in urban health areas of Camagüey and Havana provinces.
Request for support
We are kindly requesting your support to acquire some medical equipment for the Cuban doctors working in the clinical trials.

Specifically, 200 of the below items are needed. The items have been added to a Wish List on Amazon and should be shipped to Dr Valia Rodriguez - member of "Cubanos en UK" executive commitee. Her address can be found in the Wish List.

Vaccines protect and save lifes. Let's fight together COVID-19.