Detalles

Publicado: Miércoles, 26 May 2021 18:39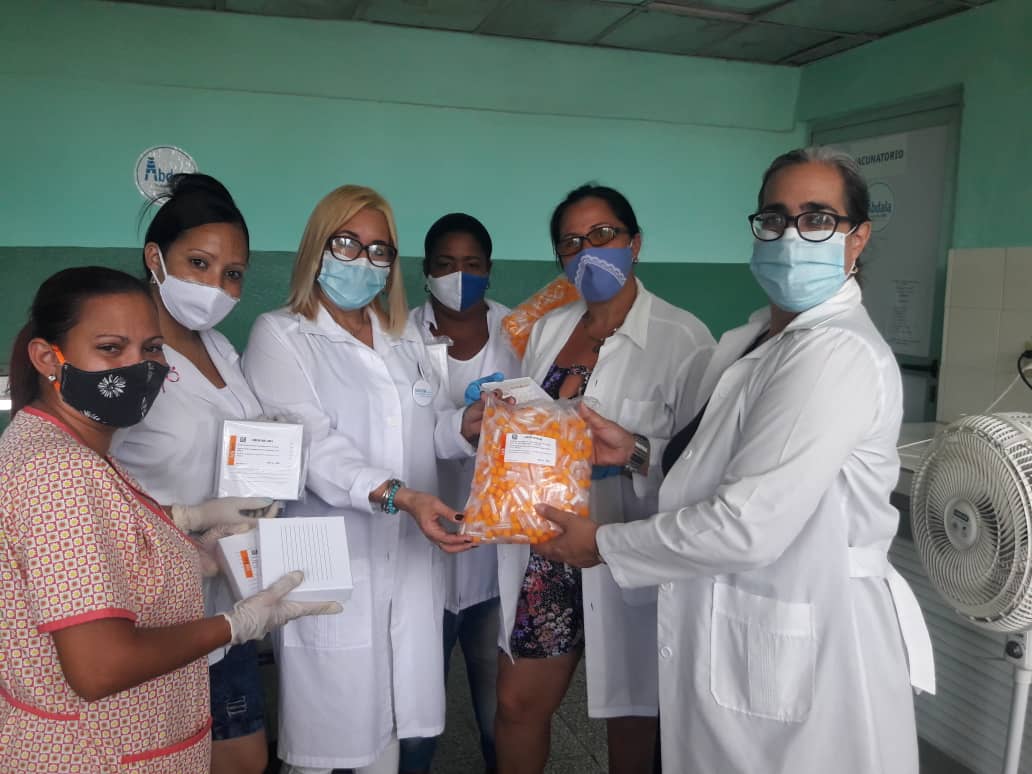 Cubanos en UK and Juntos x Cuba, associations of Cuban residents in the United Kingdom and in Europe, together with friends of Cuba in Europe, the US and Canada, joined forces to send 50,000 cryotubes to the country to be used for testing immunogenicity in the phase 3 clinical trial of Abdala, one of the five vaccine candidates developed by Cuban scientists. This phase 3 clinical trial is the last stage with volunteers before approval is sought for the Abdala vaccine, in which its safety and efficiency must be confirmed. Efficacy evaluates the relationship between immunogenicity and protection against COVID-19. The cryotubes will allow the serum of vaccinated individuals to be transported at low temperatures (below zero) to the place where the content of antibodies that specifically prevent the coronavirus from entering the human cell will be evaluated.
Despite the difficulties caused by the closure of the first two fundraising platforms set up, with JustGiving and Crowdfunder-UK, due to the extraterritorial application of the criminal US blockade of Cuba, Cubans in the UK continued to collect donations (www.support-vaccination.org) to assist the Cuban people.
We thank all the people who have contributed so far for the generous gesture and solidarity with our country. Thanks to this effort, since the beginning of the year we have managed to send donations of medical supplies to Cuba worth £19,874.23. We call on Cuban residents abroad, friends of Cuba and any person in solidarity to continue supporting our country and we invite them to join the International Caravans against the blockade on May 29-30.