Detalles

Publicado: Jueves, 19 November 2020 13:13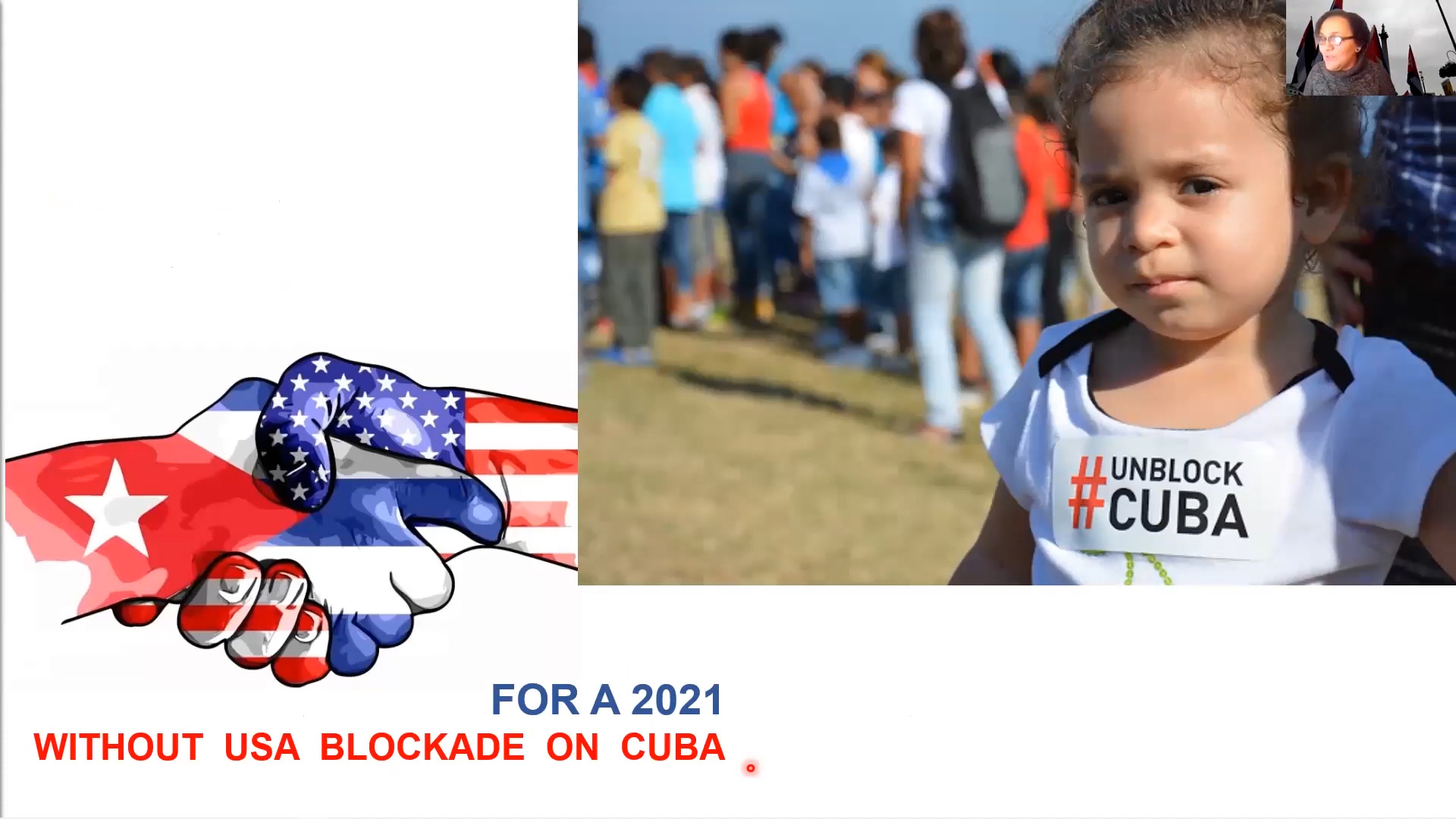 Cuba Resists! Trump, the blockade and the US election.
On Thursday 29 October, four days before the US elections, Rock Around the Blockade (www.ratb.org.uk) hosted an important and informative online event called 'Cuba Resists! Trump, the Blockade and the US Elections'. Over 250 participants from Britain and many countries around the world heard from a fantastic line-up of speakers who gave presentations before answering audience questions.