Detalles

Publicado: Martes, 24 March 2020 14:30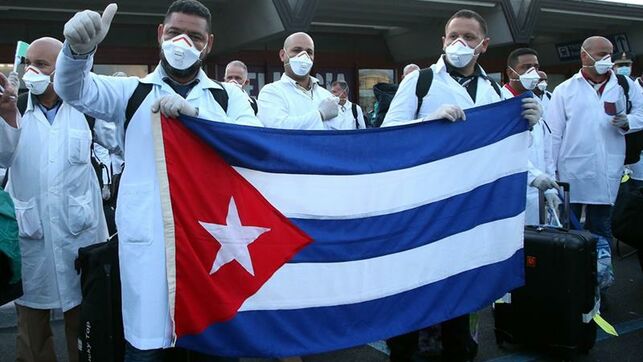 Open letter of Cuban citizens residing in Europe to Presidents and Prime Ministers of the European Union countries
We, Cuban citizens residing in Europe, request Presidents and Prime Ministers of the European Union countries to call on the US government to lift the economic, financial and commercial blockade imposed on Cuba as of 2nd February 1962. Since coming to the White House, Donald Trump's administration has tightened its hostile policy against Cuba to a level never seen before. Since 16th June 2017 until the present, 191 coercive measures have been applied and Title III of Helms Burton Act was activated from 2nd May 2019, as part of a set of actions intended to asphyxiate the Cuban economy and change the Cuban "regime" at all costs and against the Cuban people.
Like all other countries, Cuba must mobilize immense resources to face the SARS-Covid 19 pandemic. To overcome this disease, our country urgently needs to develop all its economic potential, without having to overcome the countless obstacles that the United States government imposes on both Cuban and foreign companies that want to do business with Cuba. Cuba needs to buy fuel, food and medicine for our people.
Under current conditions, it is doubly genocidal to maintain this political siege against our country. At a time when sources of income in convertible currencies are affected by the considerable decrease in exports of goods and services after the effects SARS-Covid19 pandemic is having and will have in the world economy, it is a criminal policy. A punitive policy that harms the Cuban people; a policy that tries to divide Cuban families.
Our National Hero taught us, Cubans, that "Homeland is Humanity!"
For this reason, despite the difficult situation imposed by the blockade, Cuba maintains its policy of solidarity towards the countries that need it, offering medical cooperation to confront this virus. We feel very proud when we see Cuban doctors arriving in European countries and other countries around the world, to offer their support at a time when our common humanity must prevail over any differences.
We express our hope that you use your influence and ask the US government to fully implement the Resolution "Necessity of putting an end to the economic, commercial and financial blockade imposed by the United States of America against Cuba", approved in 2019 for the 28th consecutive time in the UN by the vast majority of its member countries and to end the economic, financial and commercial blockade of Cuba, ensuring justice is done.
We call on all NGOs, associations, unions and people of good will to support us by signing this letter. Click here to sign: www.change.org

London 24 March 2020.