Detalles

Publicado: Miércoles, 18 November 2015 13:50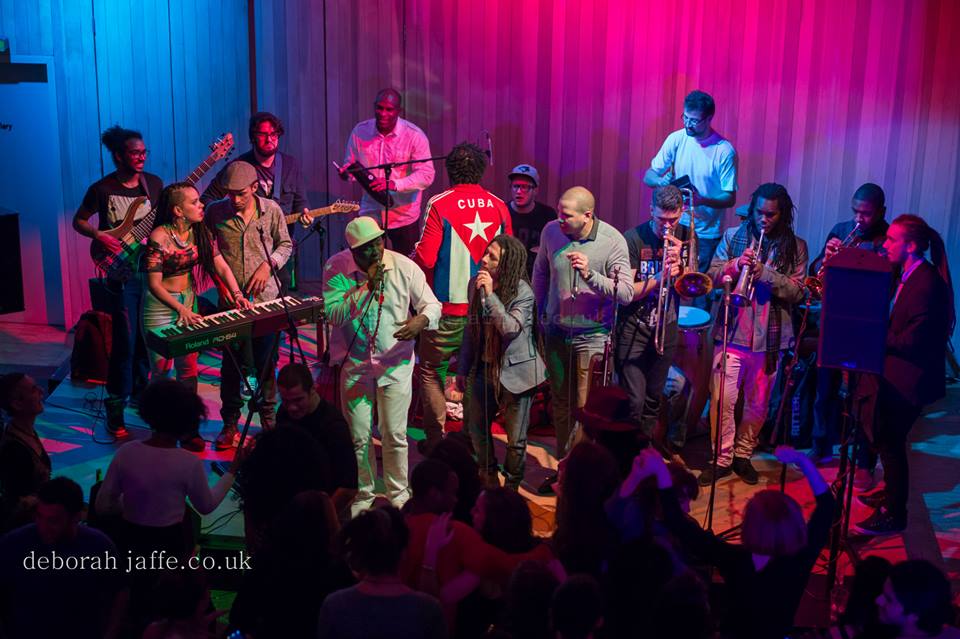 Sunday 22 November 2015
4:00pm - 10:30pm
Forge Music and Arts Venue
3-7 Delancey Street,
NW1 7NL London
Sambroso Sambroso brings a very special Sunday session to The Forge for the London Jazz Festival featuring some of the finest Cuban and jazz musicians London has to offer.
The Sambroso All Stars kick off proceedings, serving up a feast of the finest Cuban grooves with a jazz flavour and featuring Omar Puente, Roberto Pla, Justin Thurgur, Nick Smart, Chris Montague and all led by Oreste Noda.
The party continues with Gerardo De Armas & Su Rumbache, blessing us with their rootsy concoction of Afro-Cuban drumming and singing, led by renowned rumba master and ex-Yoruba Andabo singer Gerardo de Armas. For this special performance, Gerardo will be joined by bassist Gary Crosby, saxophonist Denys Baptiste, pianist Jonathan Idiagbonya and trumpeter Jay Phelps.
The evening culminates in an almighty Cuban Jam featuring all the above artists and probably more!
Throughout the day, DJs Joel Verdecia (El Flecha) and Javier 'La Máquina de Cuba' will be keeping your feet busy with their top selection of Cuban tunes, plus rumba classes from Damarys Farrer and Idalberto Alcala and traditional Cuban food.
Facebook event: The Cuba Mela @ London Jazz Festival