Detalles

Publicado: Viernes, 14 August 2015 09:23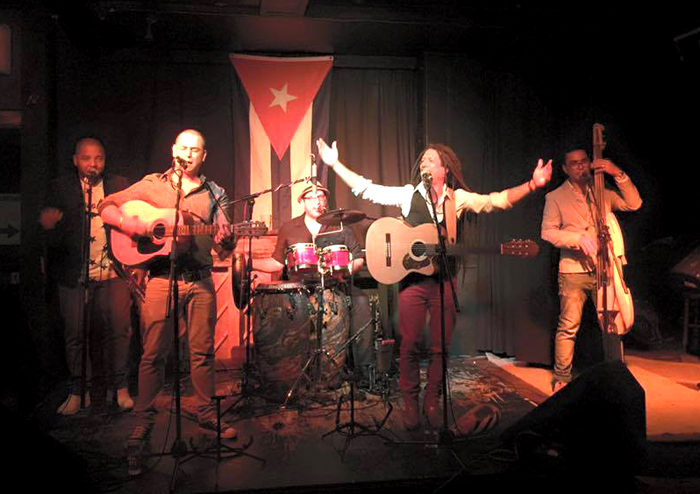 BACK BY POPULAR DEMAND – SAMBROSO SAMBROSO PRESENTS FIESTA AT THE FORGE
Facebook Event: Fiesta at The Forge
Sunday 16 Aug from 12:00 pm - 10:30 pm
Forge Music and Arts Venue
3-7 Delancey Street,
NW1 7NL London
12:00 pm DJ Javier La Rosa will start the playing hot Cuban music all day
6:00 pm - 6:45 pm KANDELA MI SON
8:00 pm - 8:45 pm KANDELA MI SON
Wara at Fiesta at The Forge

Did you miss Wara at Fiesta at The Forge? Catch them in full on our LIVAMP page! http://www.livamp.com/forge/And don't miss all our world events this summer: https://uk.patronbase.com/_Forge/Productions?category=WORL

Posted by The Forge, Camden on Tuesday, 28 July 2015
Based in London and lead by the veteran composer and singer Piki Bosch, Kandela Mi Son is the perfect blend of energy and passion, bringing pure Cuban music to events throughout the UK.
Piki began his career touring Cuba but also has shared international stages with world famous Cuban artist such us Eliades Ochoa, Candido Fabre, Conjunto Son 14 and Cheo Feliciano. With influences from legends such us Celia Cruz or Buena Vista Social Club, this band is spectacular on the stage and their vibrant performances stir up a
real buzz whenever they play. Collectively, the band have more than 20 years of industry experience and are full time, highly skilled and professional Cuban musicians.
9:30pm The Cuban Jam
+Delicious Cuban food will be available all day by Javier La Rosa

FREE ENTRY