Detalles

Publicado: Jueves, 23 April 2015 20:33
DOMINGO 7 DE JUNIO
Juego de Softball - PARA LA COMUNIDAD CUBANA EN EL REINO UNIDO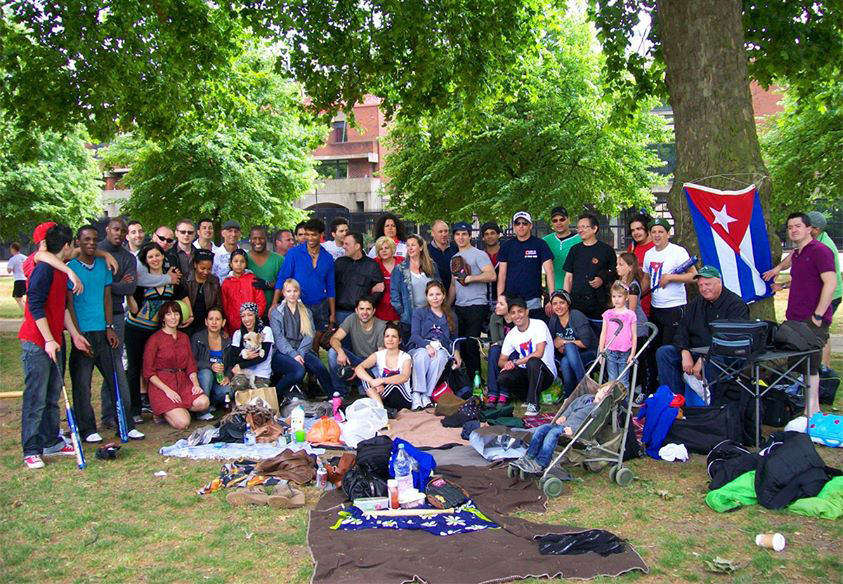 Organised by Raidel Chao-Batlle
A todos los Cubanos y Cubanas, incluyendo a sus familiares y amigos los invitamos a todos a participar el: Domingo 7 de Junio a partir de las 10:00am en Hyde Park del El 5to Encuentro de Softball Cubano.
¡¡¡Tócame la bola !!!
Este es un juego tanto para hombres como para mujeres y estamos muy interesados en la participación femenina. Así que a todas las mujeres Cubanas este es tu chance de coger el BATE!!! Además pueden traer su picnic, bebidas y licores y frutas selectas, ja ja ja y así también disfrutan del parque.
Estaremos en la parte sur del parque cerca de Rutland Gate, donde están the Old Football Pitches
(Mirar el Mapa de Hyde Park).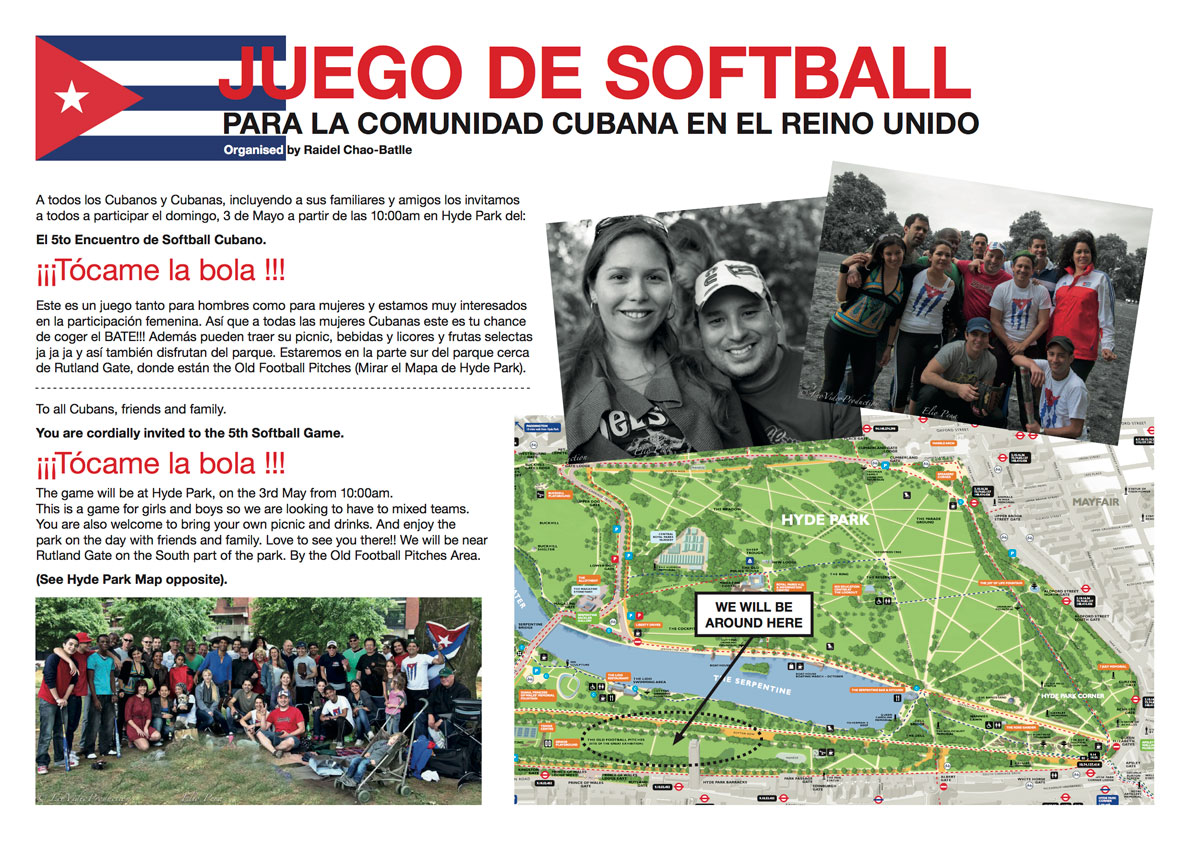 ---
To all Cubans, friends and family. You are cordially invited to the 5th Softball Game.
¡¡¡Tócame la bola !!!
The game will be at Hyde Park, on Sunday 3rd May from 10:00am.
This is a game for girls and boys so we are looking to have to mixed teams. You are also welcome to bring your own picnic and drinks. And enjoy the park on the day with friends and family. Love to see you there!! We will be near Rutland Gate on the South part of the park, by the Old Football Pitches Area.
(See Hyde Park Map opposite).