Detalles

Publicado: Sábado, 24 November 2012 20:12
From: cubacheche.co.uk
About Us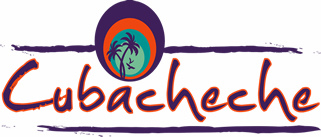 Cubacheche works to promote Cuban and Afro-Cuban music and culture both in London and around the UK. Using its accumulated experience of event organisation and management, tour management, and artist management, Cubacheche brings a wide variety of authentic Cuban dance, music, and song to the wider community.
Cubacheche events have ranged from the 3-week 2008 UK tour of the top folkloric group Rumberos de Cuba to the monthly El Rumbon Cubano – and have included dance performances, concerts and live music, salsa nights, dance classes, percussion workshops, and Cuban-style children's parties.
Drawing on their expertise in festival programming and in bringing Cuban artists to the UK, Cubacheche's current and future projects now include the organization of festivals and events on a larger scale, starting with the week-long Cultura y Cubania cultural festival in London, October 2009 – the first Cuban event to be registered as an official Black History Month event.
Cubacheche has also formed a Cuban dance company – CubanaDanza – bringing together a group of professional dancers to perform and teach a variety of different Cuban and Afro-Cuban rhythms via public performances, workshops, events in schools, private parties, corporate events, and salsa congresses.
Collaborating with other well-known organizations and prestigious London venues, Cubacheche's work celebrates the richness of Cuban and Afro-Cuban culture and showcases the work of some of the best Cuban artists living in the UK and other important Cuban cultural figures.
Who are Cubacheche?
Cubacheche was founded in January 2007 by husband and wife team Carlos Hernandez and Olwen Comino James.
Carlos is a Cuban who has been living in the UK since 2002. He has strong roots in Afro-Cuban religious and cultural traditions and, since arriving in the UK, has been committed to raising awareness and understanding of his culture amongst both Cubans and non-Cubans.
Olwen has a musical and academic background in African and Cuban music and culture (BA Hons, School of Oriental and African Studies, University of London). She has spent a great deal of time in Cuba and is interested in all aspects of the country's musical culture.
For more information visit: www.cubacheche.co.uk