Detalles

Publicado: Sábado, 24 November 2012 17:53
From Cubartista.com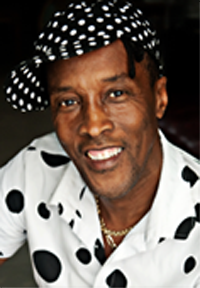 TioMolina is a choreographer, poet, dancer and artistic director. He has worked as a dancer in Havana's renowned Tropicana, later moving to the Conjunto Nacional de Espectaculos under the direction of Alberto Alonso. Through over 30 years experience, in contemporary dance theatre, hehas worked with Cuban popular dance, Contemporary, Ballet and Afro-Cuban folk dance styles. He is an established choreographer for cabaret and theatre.
TioMolina has been based in London for the last ten years. He has given workshops for the Royal Opera House, Hampstead School of Performing Arts and Greenwich Dance Agency. His many collaborations in promoting events include with the Barbican, the Royal Festival Hall and the Round House.
TioMolina is an experienced and supportive Dance Coach Trainer. He has worked extensively with individualsto help them learn to dance, become more expressive and transform their lives.
For more information visit: cubartista.com