Detalles

Publicado: Sábado, 12 September 2015 09:27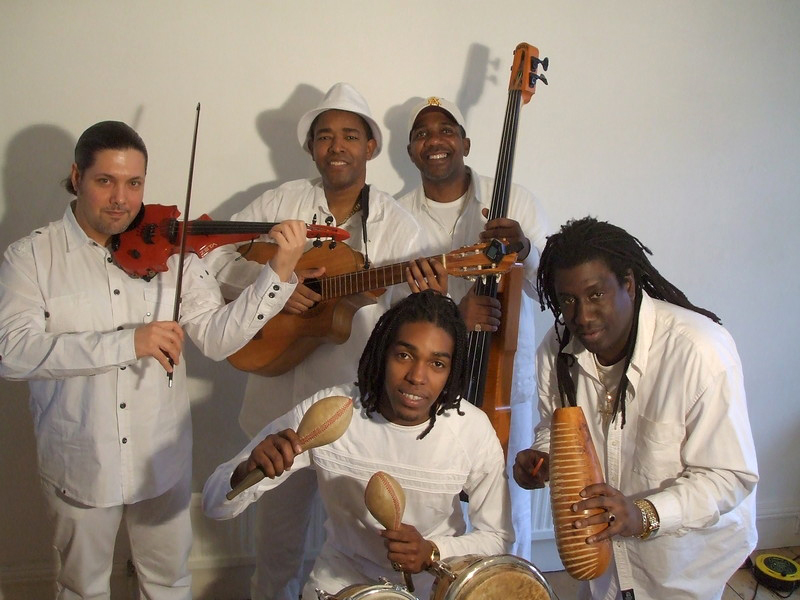 Tumbao Tivoli is a sensational London based Cuban sextet with the big authentic sound from Santiago de Cuba - know as the cradle of "son" - they play a mix of Leo Duany's own dynamic Cuban beats and Cuban classics.
The strong percussive sound (both Leo Duany and Armando Iglesias started as percussionists) led to the name "Tumbao Tivoli", "Tumbao" meaning beat and "Tivoli" the Santiago neighbourhood that gave them their unique groove.
Their set consists mostly of Leo Duany's modern punchy compositions drawn on his son, son montuno, changui, guaracha, afrocuban and Modern Cuban all played on Cuban traditional instruments, tres, baby bass, percussion and flute, played with gusto, swing and spice. This is what makes Tumbao Tivoli so unique.
The band has performed at various venues that include Cuba50 festival at the Barbican, the National Theatre, the Vortex Jazz Club, RichMix and Ronnie's Bar(Ronnie Scotts upstairs).
Tumbao Tivoli are guaranteed to fire up the hearts and feet with their compulsive beats and latin steps.
Follow Tumbao Tivoli on Facebook: https://www.facebook.com/tumbaotivoli?fref=ts