Detalles

Publicado: Domingo, 16 August 2015 15:13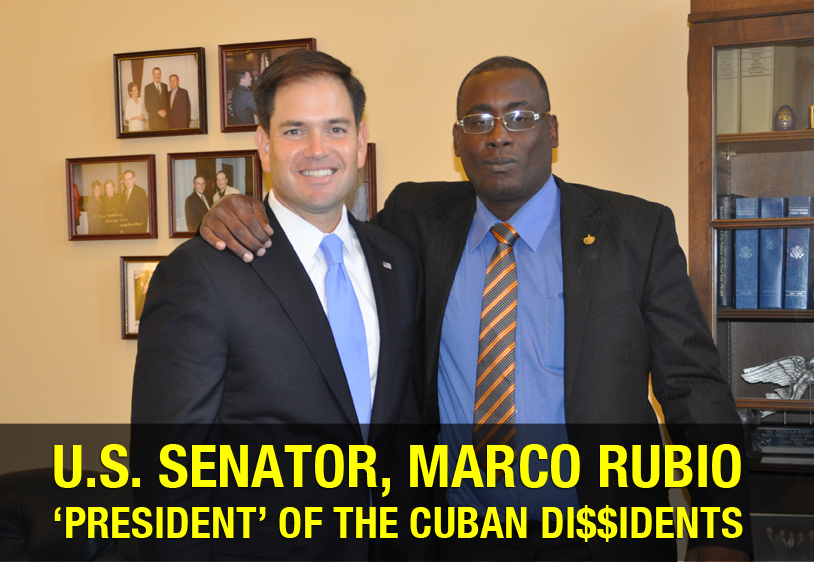 By Daniesky Acosta
On 14 August 2015 John Kerry became the first US Secretary of State to visit Cuba in 70 years. He was there to formally re-open the US embassy in Havana, 54 years after diplomatic relations between the two countries were broken off. Not that the US flag ever ceased to flap in the Cuban breeze – it remained brazenly in the territory illegally occupied by the US military in Guantanamo Bay. Even the arrogance of Kerry's speech, for example referring to 'decades of good intentions' in US policy towards Cuba, could not sour the historic victory for Cuba represented by this occasion. The US imposed a blockade to strangle the Revolution and the Cuban people, it funded and supported military aggression and terrorist attacks, it forced Cuba's isolation in the international arena, it used its phenomenal political and media might to discredit and dirty the Revolution and its achievements. Finally, however, it is the mighty US Empire that has been forced to retreat, to U-turn.
Cuba's victory is a defeat for all those who have benefited from the policy of hostility and aggression. These include the obvious culprits: right-wing Cuban exiles obsessed with destroying the Revolution, whose stronghold is in Miami. They include the politicians voted into office on a platform of regime change in Cuba, their electoral wheels greased with exile dollars. Also included are the so-called 'di$$idents' on the island: those with big mouths shouting about not having freedom of expression in Cuba; those blaming Castro's communism, not the US blockade, for Cuba's poverty, but who have endless funds to travel around the world, suited and booted, meeting with the US elite. These people have made careers and indeed fortunes based on their opposition to socialist Cuba. And like the powerful everywhere, they are not prepared to give up their privilege. They understand that Obama's strategy remains regime change in Cuba and only the tactics have changed. The new approach, however, has no role for them.
What lengths will they now go to in their determination to halt rapprochement between Cuba and the US? According to an article by Luis Miguel Rosales (Miradas Encontradas, 8 August 2015), plans were hatched to create a violent disturbance coinciding with the ceremony at the US Embassy on 14 August - to taint the occasion and distract media attention. The plan involved Cuban 'dissident' Jorge Luis Garcia, known as 'Antunez', a violent delinquent who has been converted into a democracy activist by desperate Cuban-America Republican Congressional representatives: presidential candidate Marco Rubio, Lleana Ros-Lehtinen and Carlos Curbelo.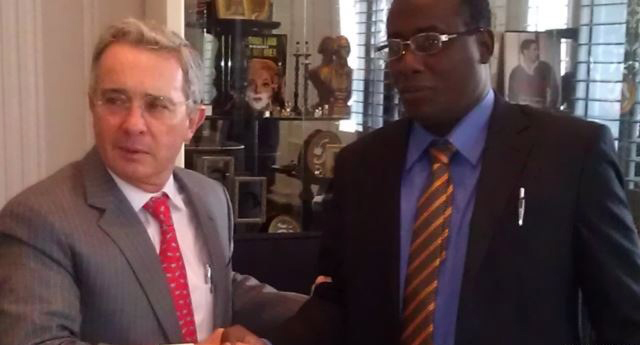 Antúnez with Álvaro Uribe
Just prior to Kerry's visit to Cuba, Antúnez was in Puerto Rico for an anti-Cuban event, along with other leading 'dissidents', Antonio Rodiles and Berta Soler, leader of the Ladies in White. The three musketeers returned suddenly to Cuba, according to the Rosales 'to try to cause chaos, attract the press that would be covering many events in the island'. The article asserts that the Rubio, Ros-Lehtinen and Curbelo gave Antúnez both instructions and a large sum of money as payment. In Miami, Rosales explains, it was said that the three dissidents were under pressure to carry out a disturbance or the payments would stop.
During his recent visit to Miami, Antúnez had 'work meetings, heated discussions with his bosses, courtesy visits to Posada Carriles' house'. Carriles is the most infamous of Cuban-American exiles still alive; an ex-CIA operative and confessed (boasted) terrorist who is directly responsible for a great deal of death and destruction in Cuba and elsewhere in the region. There was also time to party, including appearing as the guest of honour in the home of another Cuban-exile terrorist Santiago Alvarez. There is ample evidence on the internet of his links to Cuban terrorists living in Miami, ex-CIA-operative Félix Rodríguez, who was behind the assassination of Che Guevara in Bolivia, and other unsavoury characters such as ex-President of Colombia, Álvaro Uribe. 'Something that has to be recognised about Antúnez', write Rosales, 'is that no-one knows him in Cuba…but in Miami he is an important person, a clown, but a personality.'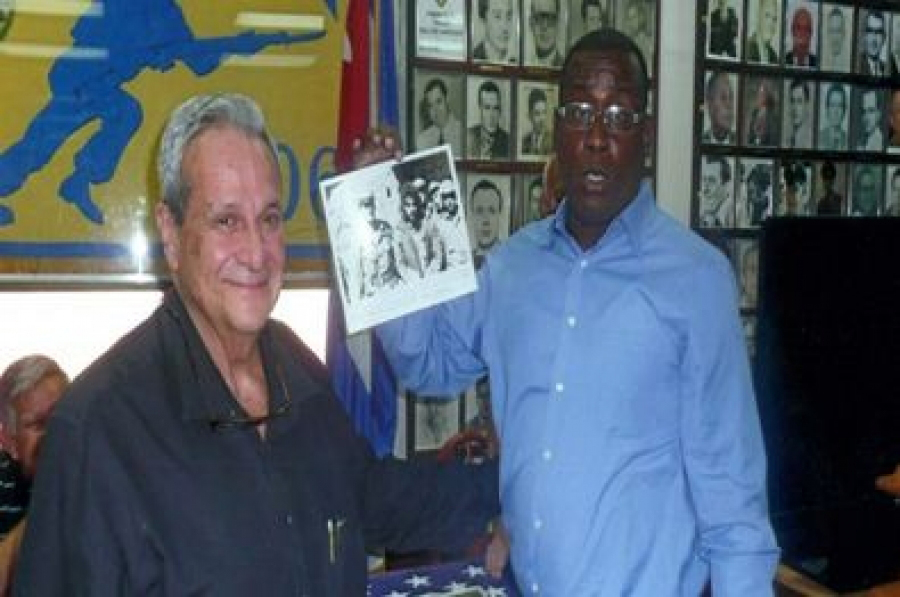 Antúnez with Félix Rodríguez
Rubio, Ros-Lehtinen and Curbelo and the terrorist elements that remain in Miami, are deeply concerned about the Obama administrations new Cuba policy. Rosales explains, 'they boast that the North American government cannot control them and that makes them even more dangerous, because as they say, they could lose their sanity and all boundaries in their eagerness to roll back the negotiations'. The impending visit to Cuba by Pope Frances next month may provide another scenario for these mercenaries and their powerful funders to create the type of violent disturbance that never happened during Kerry's visit.
---
Marco Rubio tiende una emboscada a John Kerry en La Habana. (+Fotos inéditas)
https://miradasencontradas.wordpress.com/2015/08/13/marco-rubio-tiende-una-emboscada-a-john-kerry-en-la-habana-fotos-ineditas/comment-page-1/
Disidencia y dólares
http://www.elnuevoherald.com/opinion-es/opin-col-blogs/alejandro-armengol/article30430086.html
Quien es Antunez
https://www.youtube.com/watch?v=OfZ5n1Fh8nw
Boom de "encuentros privados" de mercenarios cubanos con mecenas de la subversión [+ fotos]
http://islamiacu.blogspot.co.uk/2013/09/boom-de-encuentros-privados-de.html