Detalles

Publicado: Miércoles, 06 February 2019 16:45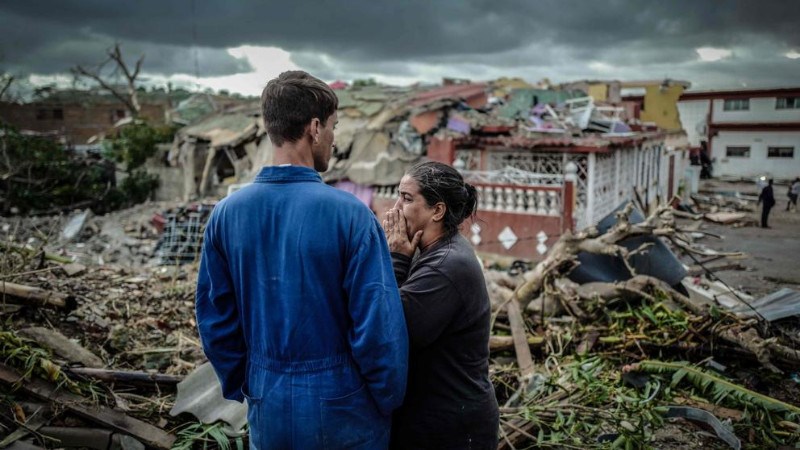 Last January 27, Havana was hit by a powerful tornado rated F4 category. The tornado ripped through approximately 11.5 km in just 16 minutes, causing great destruction with winds of up to 322km/h.
So far 4 deaths have been reported, 195 injured, 12 seriously injured and 19 children have been hospitalized.
A total of 4,800 homes were affected, including 500 total collapses of houses and roofs. Also, 46 schools were damaged, as well as 21 nurseries, 2 sports centres, 2 student residences and a municipal council.
The maternity hospital of Diez de Octubre was also damaged, plus 4 polyclinics, a pharmacy and a nursing home.
In addition, the tornado affected the electric service of around 220,000 inhabitants, mainly in the municipalities of Diez de Octubre, Regla, Guanabacoa and La Habana del Este.
Governmental institutions are working together with neighbours from the communities to restore services, care for the injured, and distribute basic primary need products among the victims.
Cubans in the UK sends a message of solidarity and support and makes a call on all Cuban friends to support the humanitarian aid for the communities affected by the tornado.
We also denounce all US companies that are closing and blocking Crowdfunding pages created to help the Cuban people. The blockade must stop now.
---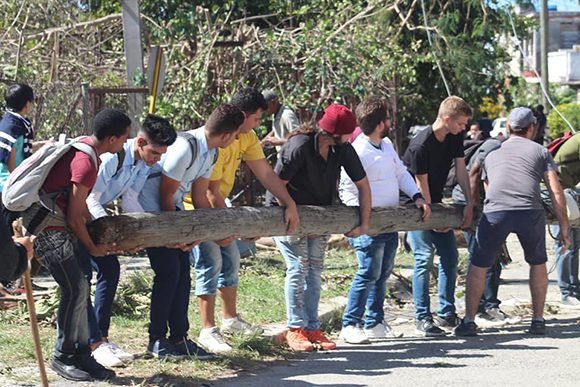 El pasado 27 de enero la Habana fue azotada por un fuerte tornado de categoría F4. El tornado recorrió aproximadamente 11,5 km en solo 16 minutos causando gran destrucción con vientos de hasta 322km/h.
Hasta el momento se han reportado 4 fallecidos, 195 lesionados, 12 pacientes graves y 19 niños hospitalizados.
4,800 viviendas afectadas, de ellas 500 derrumbes totales de casas y techos. 46 escuelas dañadas, 21 círculos infantiles, dos combinados deportivos, dos residencias estudiantiles y una dirección municipal.
El hospital materno de Diez de Octubre también fue afectado, cuatro policlínicos, una farmacia y un hogar de ancianos.
El tornado también afecto el servicio eléctrico a unos 220,000 habitantes principalmente en los municipios de Diez de Octubre, Regla, Guanabacoa y La Habana del Este.
Las instituciones gubernamentales están trabajando junto con los vecinos y afectados para restablecer los servicios, atender a los heridos, distribuir productos básicos de primera necesidad, para los damnificados.
Cubanos en UK envía un mensaje de solidaridad y apoyo y hace un llamado a todos los amigos y amigas de Cuba para juntos hacer una contribución monetaria de ayuda humanitaria a las comunidades afectadas por el tornado.
También denunciamos a todas las compañías de EE.UU. que están cerrando y bloqueando páginas de Crowdfunding creadas para ayudar el pueblo de Cuba. El bloqueo debe cesar ya.