Detalles

Publicado: Domingo, 24 June 2018 08:43
Kenyan doctors have lost their appeal to the Employee and Labour Relations Court after attempting to block the deployment of Cuban doctors across Kenya.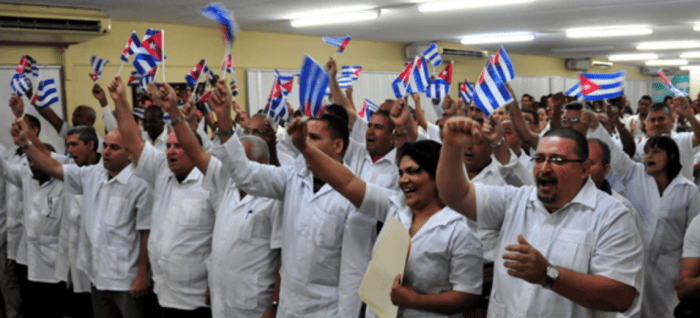 Kenya first batch of cuban doctors arrive in the country
About 100 Cuban specialist doctors are in Kenya, following an agreement between the Cuban and Kenyan governments. The Kenyan doctors' union has opposed the hiring of foreign doctors, saying there are 171 local specialists without jobs.
The Kenyan government say they resorted to this move due to the doctors' protest in 2017 that lasted for over three months, which caused a massive crisis in a shortage of working doctors during that period.