Detalles

Publicado: Miércoles, 15 July 2015 22:36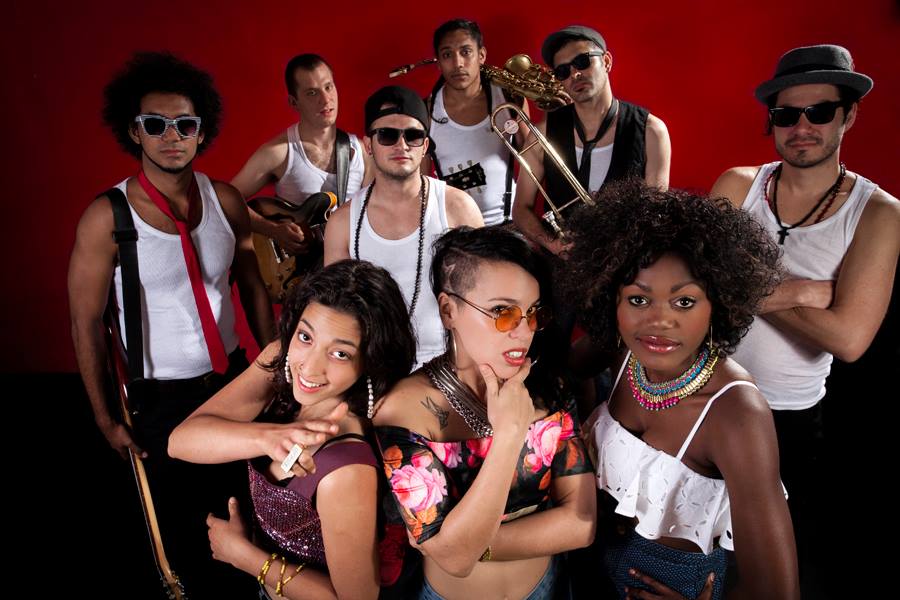 BACK BY POPULAR DEMAND – SAMBROSO SAMBROSO PRESENTS FIESTA AT THE FORGE
Facebook Event: Fiesta at The Forge
Sunday, 19 July 2015
at 12:00–22:30
Forge Music and Arts Venue
3-7 Delancey Street,
NW1 7NL London

FIESTA AT THE FORGE
12:00pm + DJ Yaimara Riaño Preval
- Naked studios London will be in the house projecting fresh image from Cuba
All day delicious traditional Cuban food

3:00pm - Piñata para los niños con chocolate y caramelos

4:00pm Dj Igor Cardona

6:00pm - Eliane Correa & Wara
With their debut album 'Leave To Remain' receiving a 4 star review in The Guardian, a sold-out album launch at the Jazz Café, various performances on the BBC World Service and BBC Radio 3 and a highly successful 10-date UK tour in the pocket, WARA have been turning heads with their high-energy fusion of traditional Latin genres and the varied influences of London's musical landscape. Mixing old mambo horn lines with reggae, bringing hip-hop to timba and ragga to cumbia, the fiery blend brings the heat to the dancefloor.

The band are a nine-piece with a scorching melting pot of identities with backgrounds spanning Cuba, Argentina, Venezuela, Chile, Spain, Germany and the UK. Formed in 2009, they soon found that they were doing something nobody else had tried: using their music as a platform to twist stereotypes, bend genres and combine stories in a provocative, upbeat and intelligent way.

Influenced by the fieriest of contemporary Havana's Timba and Songo ("Cuban salsa") sounds, borrowing their biting horn lines from the times of the mambo and cha-cha-cha, whilst also covering pan-Latin genres such as Reggaetón and Merengue, Wara also have one foot in London's vibrant global underground: from Ragga, Dancehall and Reggae beats picked up off the Afro-Caribbean scene to grooving Funk, Ska and bass-heavy Hip-Hop. The multicultural vibe that makes London so unique is abundantly present in their sound.
"Wara are young musical revolutionaries who simply ignore convention…they represent the true sound of contemporary Latin London in the 21st century" - Lubi Jovanovic (UK Latin DJ/Promoter/Journalist)
---
"There are cool, drifting vocals (…) and rapping (…) with lyrics about the realities of immigrant London life. Then they suddenly change the mood and pace mid-song, the brass kicks in, and they head out for the dancefloor." - Robin Denselow, **** The Guardian
---
"Socially conscious, upbeat and joyous…" - Songlines 2013
---
"They mash Cuban jazz-funk, clubby beats and smart hooks – lead track 'Flesh And Bone' is a Latin-London blast." Single of the week - Metro
---
"Wara are at the cutting edge… of the musical pulse." Lopa Kothari, BBC Radio 3
---
"A work of Latin-London genius, an album whose impeccable fusion between experimental form and insightful content makes it a compelling, unique and socially important release." ***** Sounds and Colours
---
"Wara combine music, words, joy, and social awareness in such a way that as you listen to them your feet can't keep still and neither can your brain, and that's got to be a good thing!" - Ian Macmillan, The Verb, BBC Radio 3
---
7:00pm - Javier La Maquina de Cuba

8:00pm - JAMMING WITH WARA

9:30pm - The Cuban Jam

+Delicious Cuban food will be available all day by Javier La Rosa.

Don't miss 'La gran fiesta Cubana'!

FREE ENTRY